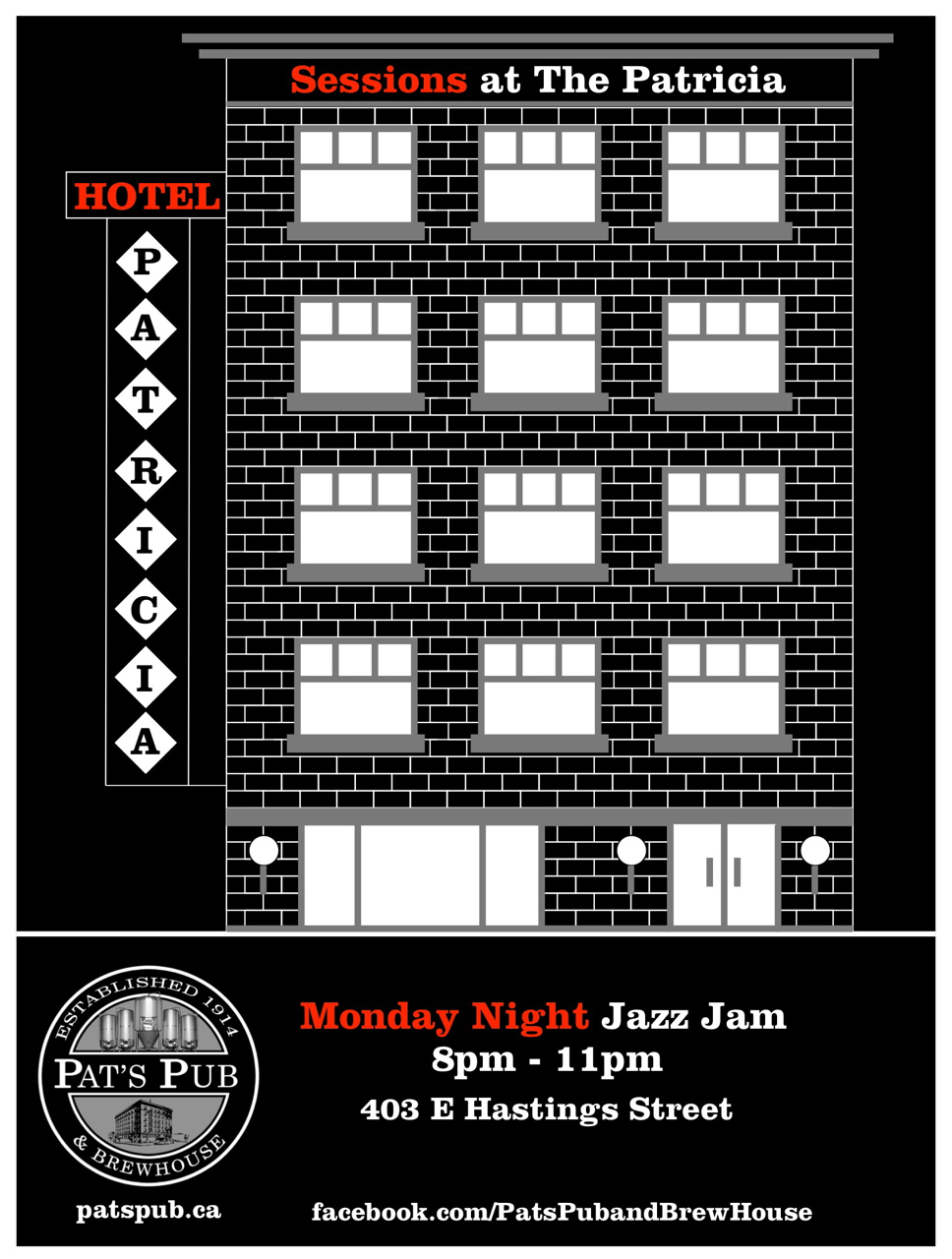 Friday, January 8th – 8:00 PM
Categories – No Categories
The Monday night jazz jam at The Pat brings together many of the finest jazz musicians in the city. Guest musicians join host Sharon Minemoto for a great night of live jazz.
Food specials & $6.50 Roaring Twenties Wine Co at one of the only venues in Vancouver with a grand piano.
Sessions at the Patricia is the destination for live Jazz on Mondays in Vancouver.
8 – 11pm. No Cover