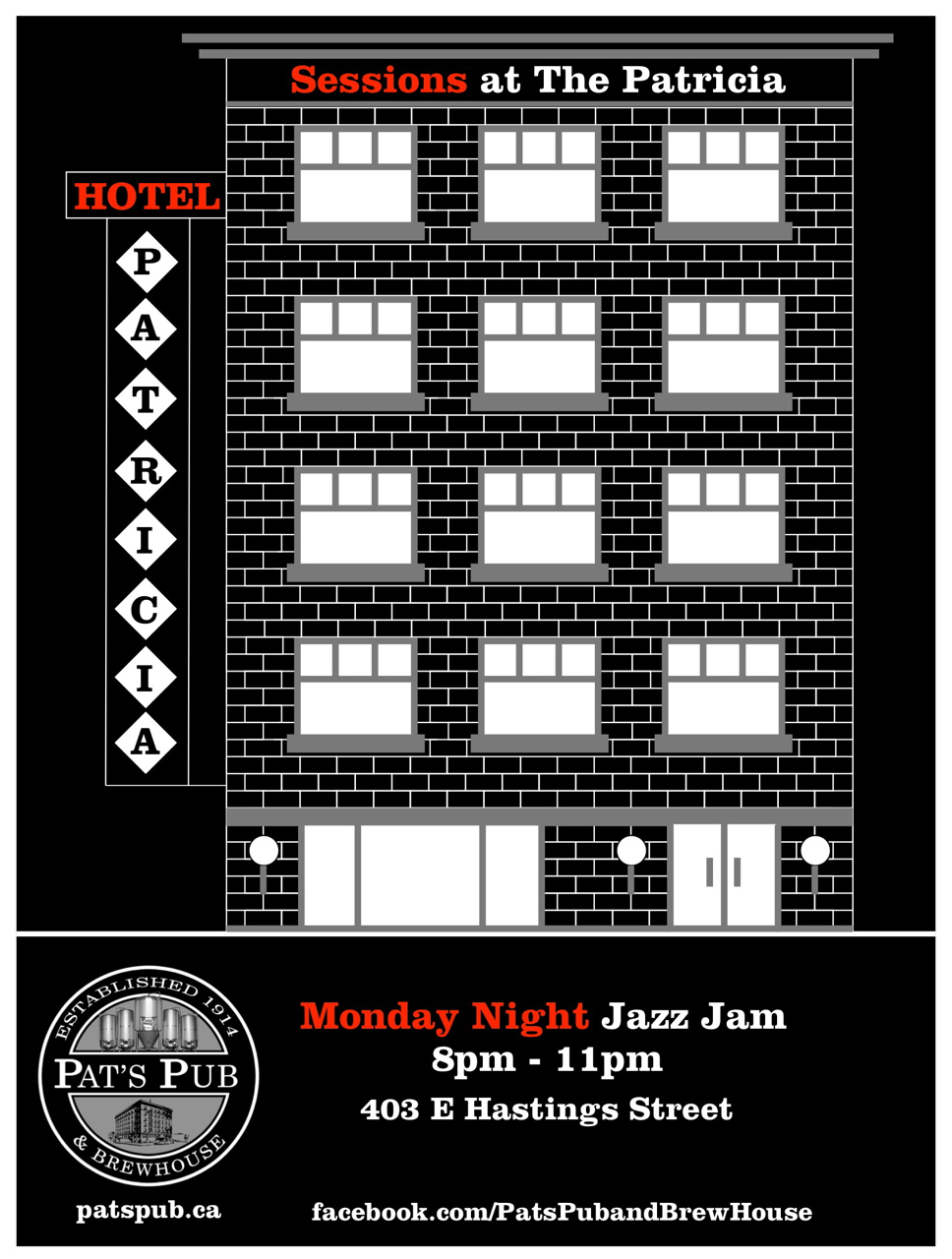 Monday, April 27th – 8:00 PM
Categories – No Categories
The Monday night jazz jam at The Pat brings together many of the finest jazz musicians in the city. Guest musicians join hosts Sharon Minemoto (piano), Phil Boniface, (acoustic bass) and Kristian Braathen, (drums) for a great night of live jazz.
Food specials & $6.50 Roaring Twenties Wine Co at one of the only venues in Vancouver with a grand piano.
Sessions at the Patricia is the destination for live Jazz on Mondays in Vancouver.
8 – 11pm. No Cover