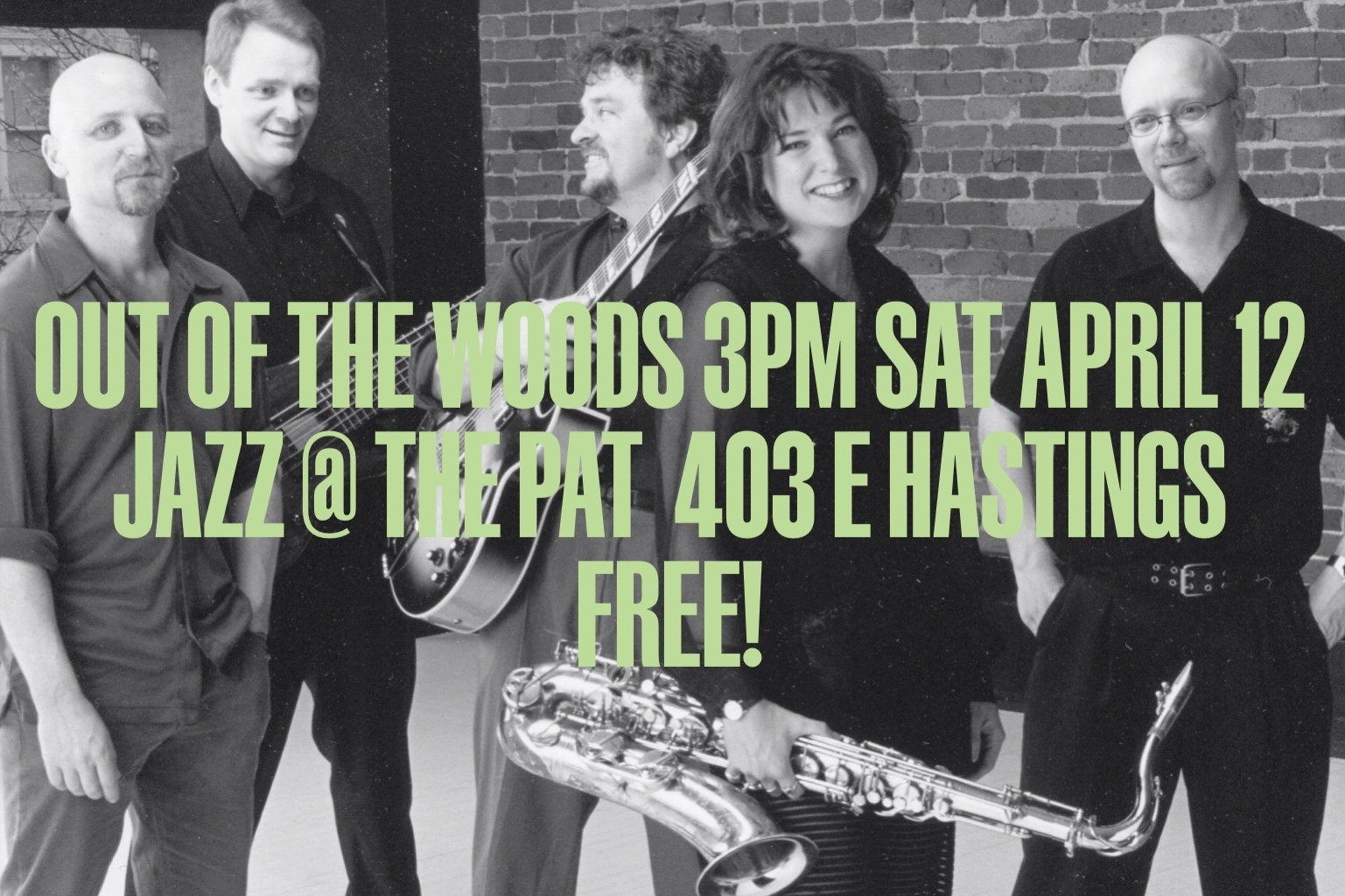 Saturday, April 12th – 3:00 PM
Categories – No Categories
Back By Popular Demand: Instrumental jazz at its finest!
Blair Lewis and his Quintet 'Out Of The Woods', featuring original compositions and works by guitarist Ralph Towner returns to Pat's Pub & BrewHouse.
The group was formed during the glory days of the Glass Slipper, when Lewis was studying with Ralph Towner in Seattle.
Think of the lyrical beauty of Oregon, with occasional forays into the metrically wacky.
Blair Lewis ~ guitar   *   Karen Graves ~ tenor/soprano/flute/vocals
Nick Apivor ~ vibraphone   *   Brent Gubbels ~ bass   *   Randall Stoll ~ drums
Hot Food. Cool Jazz. No Cover. 3-7pm