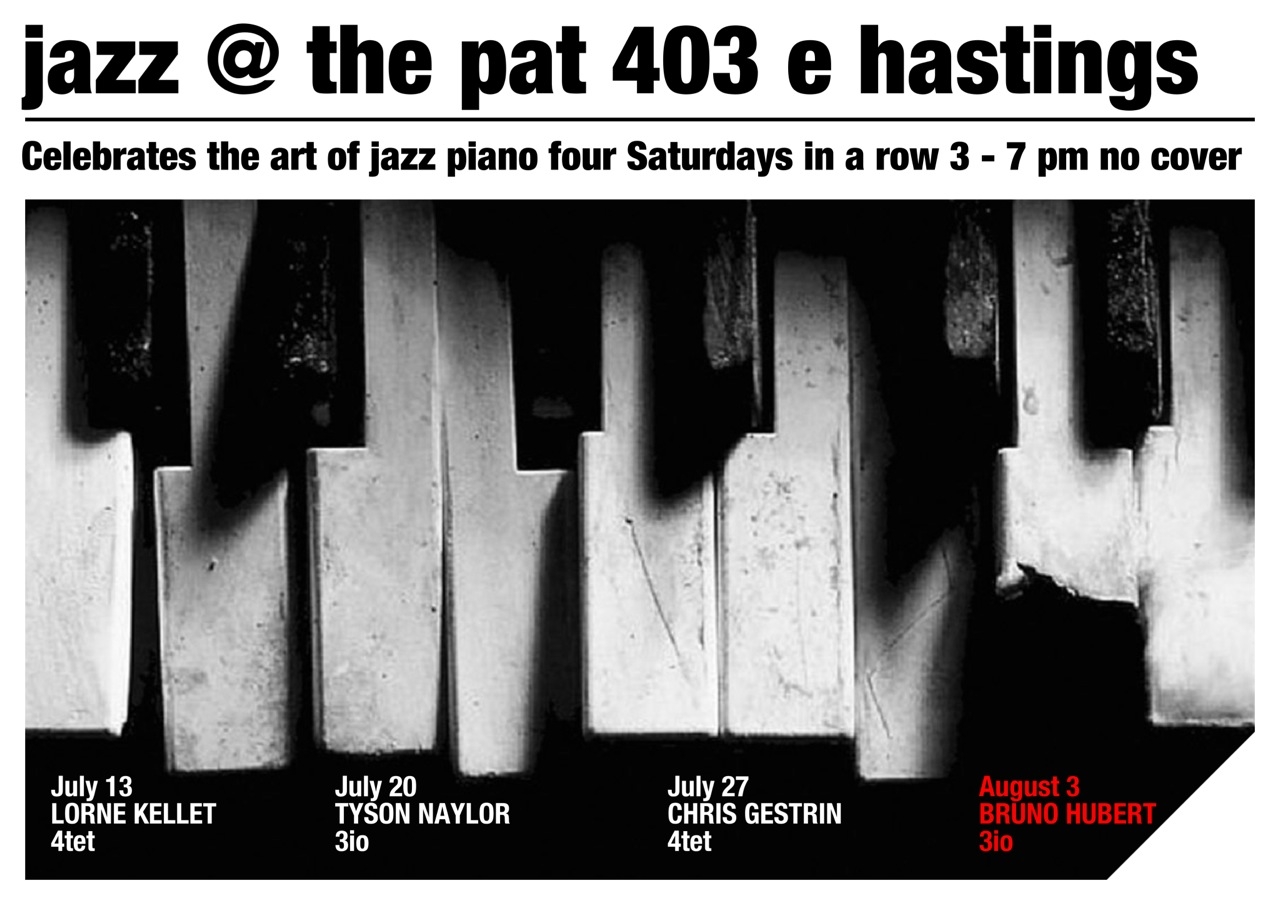 Saturday, August 3rd – 3:00 PM
Categories – No Categories
The Bruno Huber Trio is our featured guest for this final installment of our Month of Jazz Piano series.
Bruno Hubert is often referred to as Canada's best kept secret. Bruno makes his home in Vancouver, performing and recording with his bandmates André Lachance (bass) and Brad Turner (drums). Recordings of the Bruno Hubert Trio include the 2002 release Get Out of Town, 2004 release A Cellar Live Christmas and 2008 release The Bruno Hubert Trio, Live at the Cellar.
3 – 7pm. Hot Food. Cool Jazz. No Cover.