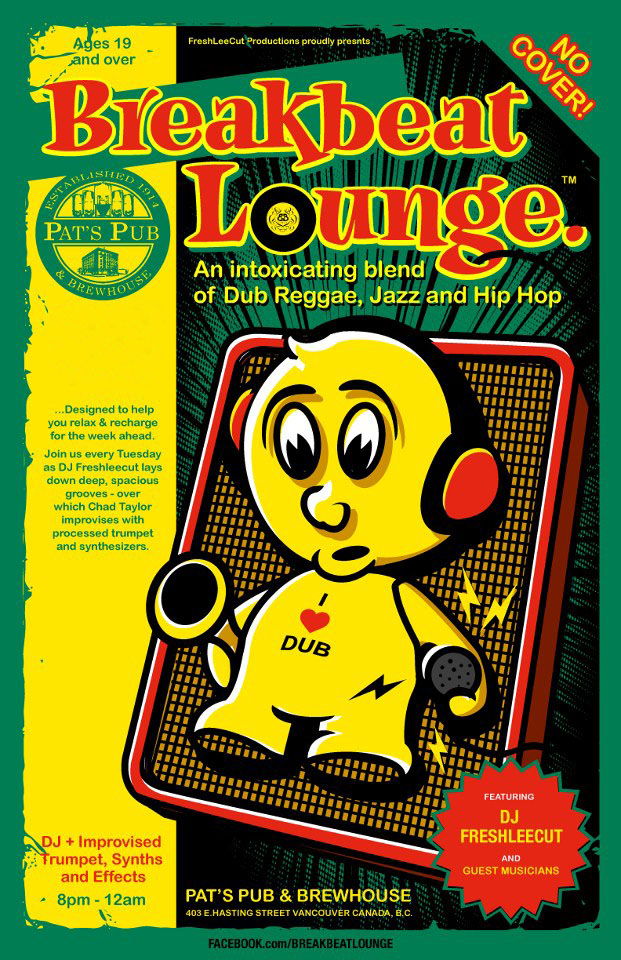 Sunday, October 6th – 8:00 PM
Categories – No Categories
Join us at Pat's Pub on Sunday nights for Breakbeat Lounge – an intoxicating blend of acid jazz, trip-hop, hip-hop and dub reggae to help you recharge for the week ahead.
With a laid back atmosphere set in one of Vancouver's most historic venues – enjoy free admission and glorious drink specials each and every Sunday with resident DJ Freshleecut and special musical guests.
Come hear classic groove and bass music that you won't find anywhere else in the city!